Book Club
Welcome to the Ten Days on the Island Book Club!
We would like to invite you to join us on a literary adventure that entwines the vibrant programming of the Festival with outstanding literature from (predominantly) Tasmanian authors.
Every two months we will carefully select a book that resonates with the themes, cultural activities, artists, and creative thinking that will inform our upcoming Festival.
Our hope is that the Ten Days on the Island Book Club will amplify the Festival's joyous and thought-provoking spirit and ignite meaningful conversations and connections among us. We will open a discussion on our Facebook and Instagram pages to discuss the latest book and announce the next one.
Every two months, once we have chosen our new read, one of our lucky subscribers will have a chance to win a copy of the book. To subscribe to our free newsletter follow the subscribe button below.
Book 1
August – September 2023
Our first book is Limberlost by Robbie Arnott, the eagerly awaited third novel by the award-winning Tasmanian writer of Flames and The Rain Heron, is an evocative tale of family, place, hope, and love.
We follow a young Tasmanian, Ned, during a long summer as he hunts rabbits in a river valley, hoping the pelts will earn him enough money to buy a small boat. His two brothers are away at war, their whereabouts unknown. His father and older sister struggle to hold things together on the family orchard, Limberlost. As his story unfolds over the following decades, we see how Ned's choices that summer come to shape the course of his life, the fate of his family and the future of the valley.
The ambition of Limberlost and the complex questioning that underpins it are fascinating and lend the book a hauntedness that is deeply affecting. Ned's sensitivity, his striving and his jumbled, tightly held emotions are always handled with great subtlety, and Arnott's deep compassion for his characters and willingness to leave space for all that is unanswerable make Limberlost a striking book, with lingering resonance and great heart.
Saturday Paper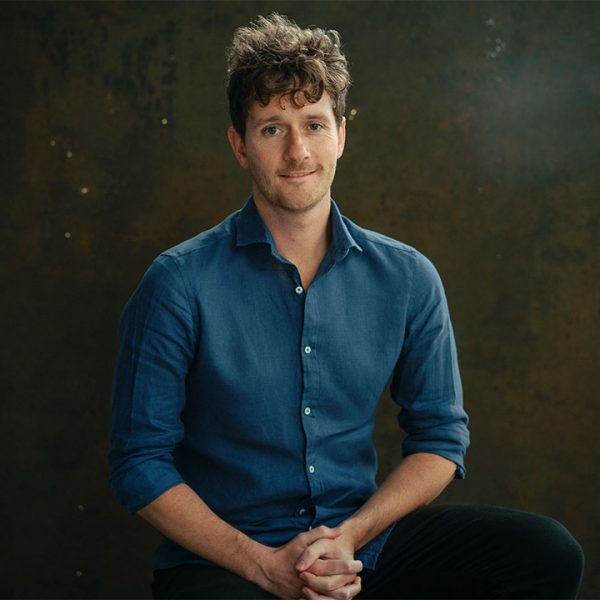 Robbie Arnott
I'm honoured the festival has chosen Limberlost for the book club. What wonderful news.
Robbie Arnott
I wrote Limberlost because I wanted to create a portrait of a simple, honest and decent life – the kind of life that's not flashy, but still profoundly meaningful. It's deeply inspired by my grandfather, as well as the Tasmanian landscape, especially the Tamar Valley. The novel wouldn't work if it was set anywhere else.