HIVE
This 2023 festival collaboration with Ulverstone's HIVE is an exciting future-focussed development in our region's cultural identity and environment.
HIVE+ is a collection of activities that invites audiences to Ulverstone as a focal point for exhibitions, installations and discussions over the final weekend of the 2023 Festival. HIVE+ invites North West residents and visitors to experience interactive works designed to build local cultural capacity for young people and families, and to explore our creativity through environmental themes.
Highly accessible, impactful works like Lynette Wallworth's magnificent planetarium creation Coral and Patch Theatre's Sea of Light contribute to a conversation on global sustainability, inviting us to reimagine how we engage with, view and experience our world. Local, Tasmanian and international artists are amongst the diverse voices joining the HIVE+ conversation.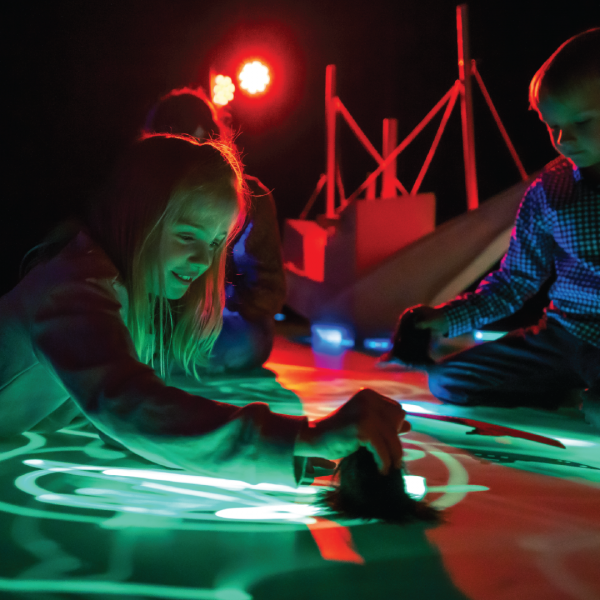 SEA OF LIGHT
South Australia
Set out on a fantastical journey of light and curiosity in this family-friendly interactive installation from award-winning Patch Theatre. Sea of Light entwines light and sound to conjure an enchanted sea adventure for the whole family.
With a UV torch in hand, set sail across a sea to paint your very own voyage in light. Steer ships that leave glowing paths in their wake.
This spellbinding interactive installation carries adventurers on an hour-long journey across two fun-filled rooms at HIVE Tasmania – a major new cultural precinct packed with science and culture in a stunning building  in the heart of Ulverstone.
Sea of Light is an extraordinary play space for families to enjoy a shimmering sea journey of light and wonder together. Come aboard!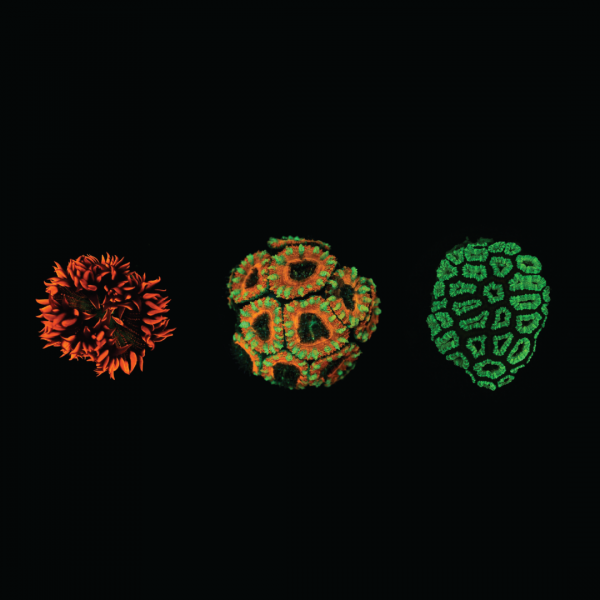 CORAL: REKINDLING VENUS
New South Wales
Emmy Award-winning film-maker Lynette Wallworth's immersive video plunges us into the ocean's abyss to reveal an exquisite and fragile world fatally threatened by climate change.
Coral: Rekindling Venus dives in a dark realm of fluorescent coral reefs, bioluminescent sea creatures and shimmering marine life, shining a light on a complex submarine community.
Beneath the waves, we drift on mesmerising music and spellbinding visual imagery inside a watery world of abundant life – a world which, in 100 years from now, could be completely gone.
Wallworth's creation engulfs us with a sense of wonder. A deep longing to protect the coral community. And a vast realisation that the coral's survival is tied to our own.
---