tunapri Table Cape Lightshow Experience
---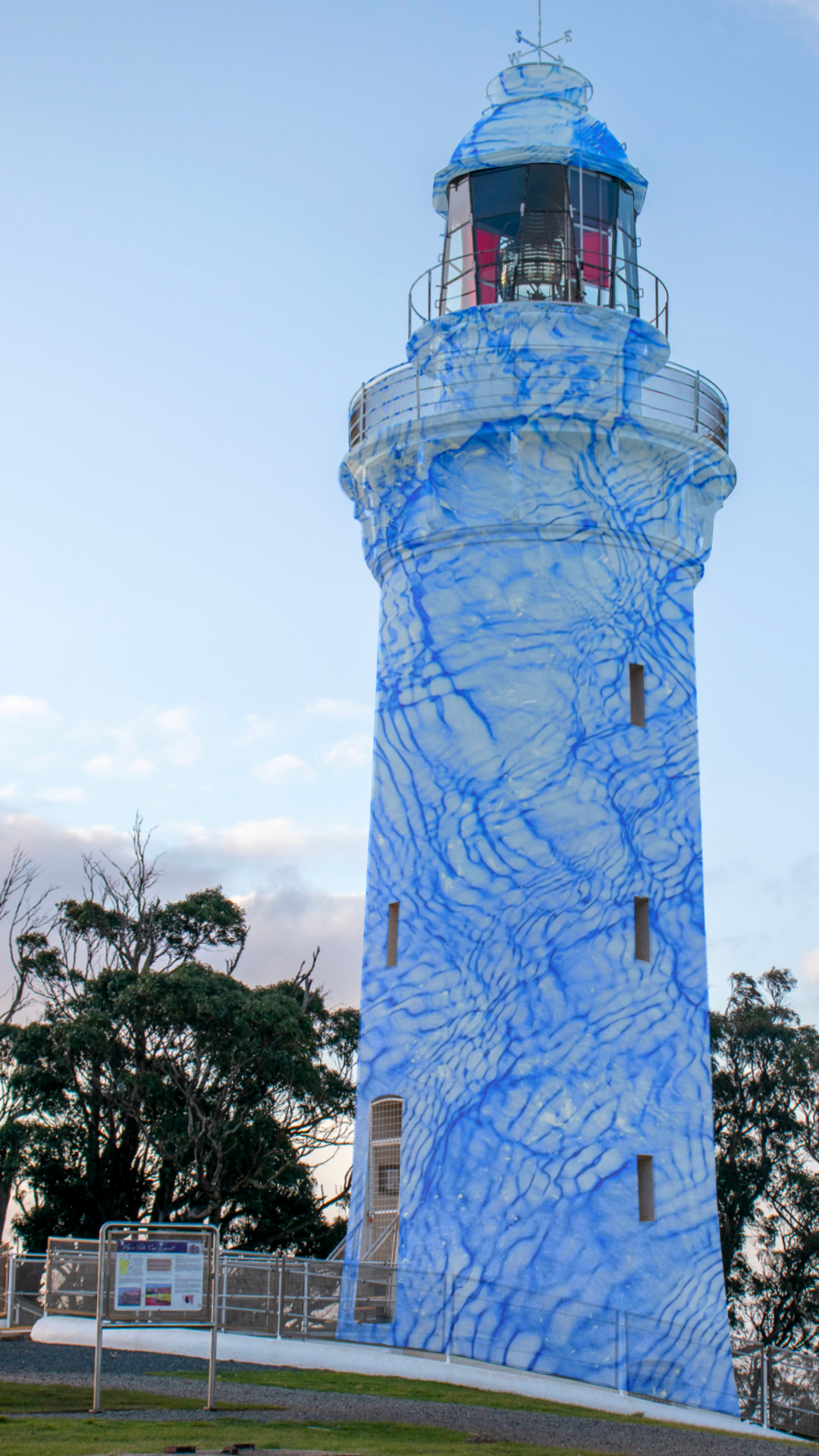 The tunapri Table Cape Lightshow Experience will become a projected artwork with an accompanying soundscape that reimagines the spirit of the tommeginer people through the vision, creativity, and voices of the contemporary Tasmanian Aboriginal community.
Projected visuals in the form of original paintings, drawings, digital illustration, and photography will tell the story of country, people, and place whilst a curated soundscape narrates the work, sharing insights and stories from Auntie Erica Maynard's life. The deep time connections of a culture and community who are connected to place, people, and time will come together to honour those who have gone before and look forward to the future.
This project is being led by Caleb Nichols-Mansell with cultural oversight by Auntie Erica Maynard. Artwork has been contributed by collaborating artists Karen Smart and Tamera Summers. Projection mapping by Darryl Rogers and sound design and scoring by Matthew Fargher.
This work has been commissioned by Business Northwest from a project funded from the Australian Government under the Recovery for Regional Tourism Program, an initiative of the $1 Billion COVID Relief and Recovery Fund and produced by Ten Days on the Island.
THIS PROJECT IS COMING SOON