Walking the City of Makers
---
---
If you think you know pataway/Burnie backwards, take another look.
A festival is an opportunity to see things with fresh eyes. In this re-mapping of pataway/Burnie, familiar sites take on a new perspective through the work of local artists and creative thinkers. Walking The City Of Makers is a walking tour of Burnie, from the Makers Workshop through the heart of the city to Shorewell Park. Pick up a map and start at any one of six key locations. On the way, discover exhibitions of contemporary art, hidden stories and historic buildings.
Sites, artists and projects on the walking map include: Scott Campbell Walking Talk at the Beach Hotel Burnie, the corner of Wilson and the Esplanade; Ariel Pascoe Concrete and Bricks, 14 Cattley St; Burnie Arts Council Front and Centre group exhibition, pataway/Burnie CBD, various locations; Burnie 2:0 Living History QR Walk, pataway/Burnie CBD, various locations; Making mapali at Makers' Workshop; Shorewell Park community and utp Gallery of Hopes and Dreams, Shorewell Park; Vic McEwan Haunting, Burnie Regional Art Gallery.
Scott Campbell: Walking Talk
Exhibition
5 March – 6 April
Monday – Sunday, 9am – 4pm
Beach Hotel Function Space, Burnie
Scott Campbell's Walking Talk exhibits artworks printed from manhole covers found in the streets of Honshu, Japan and Burnie, Australia. This exhibition contrasts the cultures, methodologies and national philosophies of two very distinct countries. As tradition becomes washed out in places of rapid youth and vitality, Walking Talk speaks of the way tradition fails to anchor in a time of society drowning tsunamis.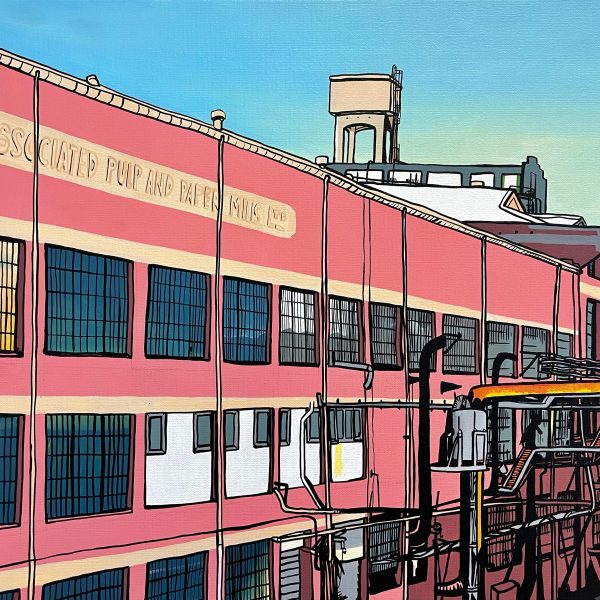 Ariel Pascoe: Concrete and Bricks
Exhibition
6  – 8 March
Saturday– Monday, 9am – 4pm
14 Cattley Street
North West artist, Ariel Pascoe, presents her latest exhibition, Concrete and Bricks featuring acrylic paintings of urban and industrial scenes from around Burnie. Pascoe's work is a cross between pop art and sign writing and it draws attention to overlooked and sometimes neglected spaces around her town. She invites the viewer to see things from her perspective.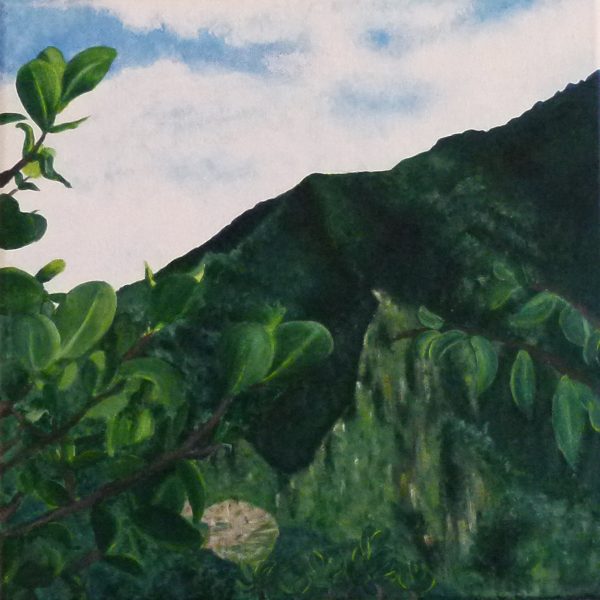 Front and Centre
Exhibition
5  – 8 March
Friday – Monday, 9am – 4pm
Plaza Arcade, Wilson Street
A program designed to refresh, upskill and mentor selected North West artists – culminating in a series of stunning window displays to be unveiled in CBD locations during the first weekend of Ten Days on the Island. Leading up to this the artists will participate in workshops including Developing Professional Practice with Scott Campbell and How to Photograph Your Art with Grant Wells.
Curator Lyndall Thorne
Artists Stella Blackwell, Debra Wills, June Hope, Gypsy Draven, Bill Cotching
Collaborating Artist Amanda May
Artist credit: Stella Blackwell – First Glimpse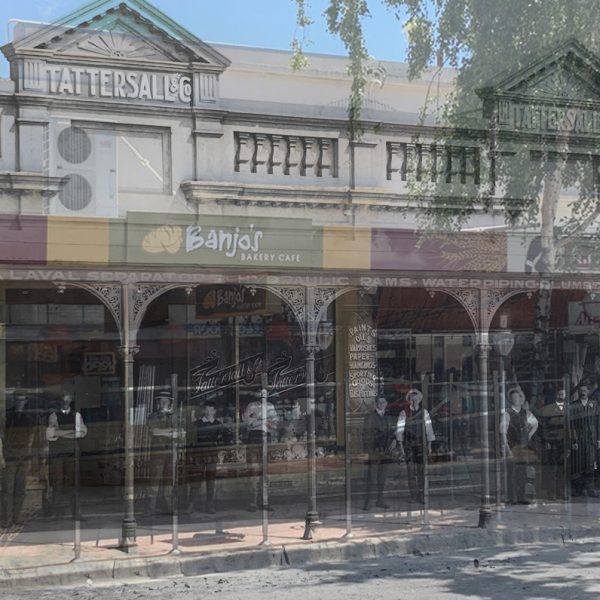 Burnie 2.0 Living History QR Walk
March 5  – Ongoing
Burnie
This walk will take you on a journey through the CBD, stripping back layers of time to reveal the people and places that have come before us. We occupy the same space they once did, stand where they stood, connected by place and across time. Like ghosts, they stare back at us as we ponder their dreams and lives.
Further information on Burnie 2.0 Living History QR Walk here.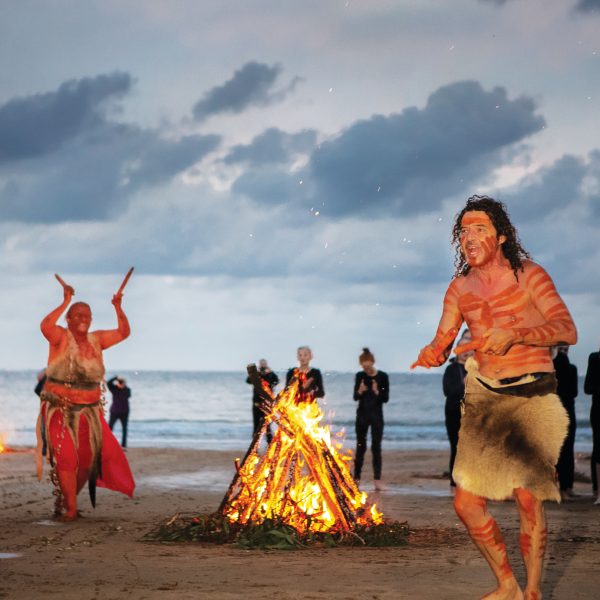 Making mapali
Exhibition
As the sun rises over the Bass Strait, the Burnie community will gather to celebrate the opening of our Festival. Those lucky enough to experience mapali – Dawn Gathering in person will witness the culmination of an extensive and fascinating creative process. This special exhibition will take you behind the scenes into the making of mapali.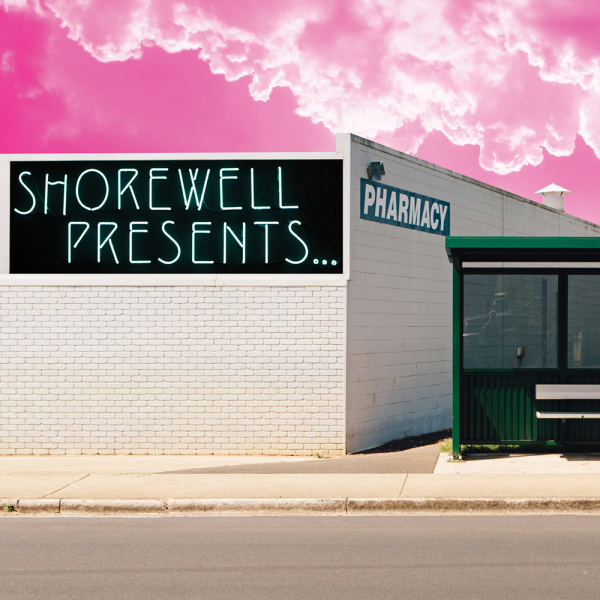 Shorewell Presents... Gallery of Hopes and Dreams
Exhibition and Guided Tours
We invite you to experience an outdoor gallery of bold and original murals made with residents of Shorewell Park. As we turn our back on a challenging pandemic year, these artworks look to the future and express the community's hopes and dreams in vivid colour and text.
With all of the murals located in the heart of Shorewell Park on Wiseman Street, you can enjoy them at your own pace throughout the Festival, or book a personalised tour with a local gallery guide who'll share unique insights into each of the works.
Further information on Shorewell Presents… Gallery of Hopes and Dreams here.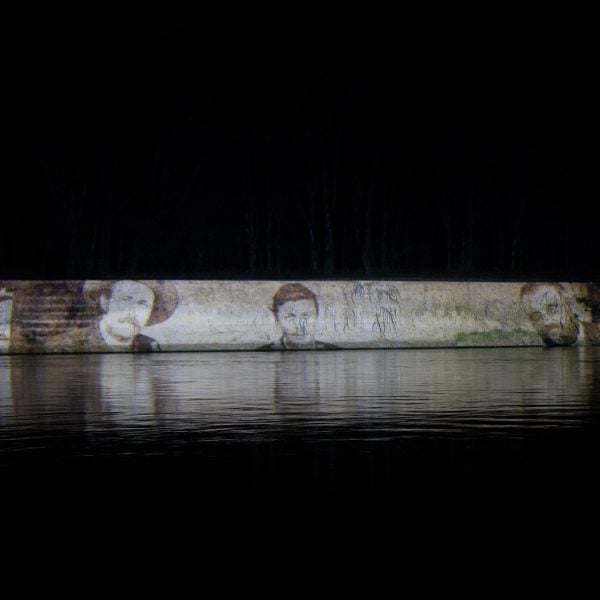 Vic McEwan: Haunting
Exhibition
Once projected onto campfire smoke and mist, these photographs reveal the nature of our history.
When Vic McEwan visited the Murrumbidgee River, he projected photographs and videos onto the air itself. Campfire smoke and mist provided a continually changing frame, merging art with environment. Prints of this site-specific installation will be displayed at the Burnie Regional Art Gallery, encouraging us to contemplate human history and the consequences of our past.
---